Trusted by Fortune 500 Companies





Match the speed of your developers with Videate
Software releases happen quickly and constantly. Videate automates the creation of software videos, making it fast and easy to keep your content up-to-date.
Scale your software video production
Translate to any Language

Save time and Money
Automated software videos at scale
Maintain and grow your software video library without adding costs or headcount
Before Videate, keeping your videos up to date with your software releases was a tradeoff between time, budget, or simply not updating them. But now you can have it all. Even if your software is updated every day.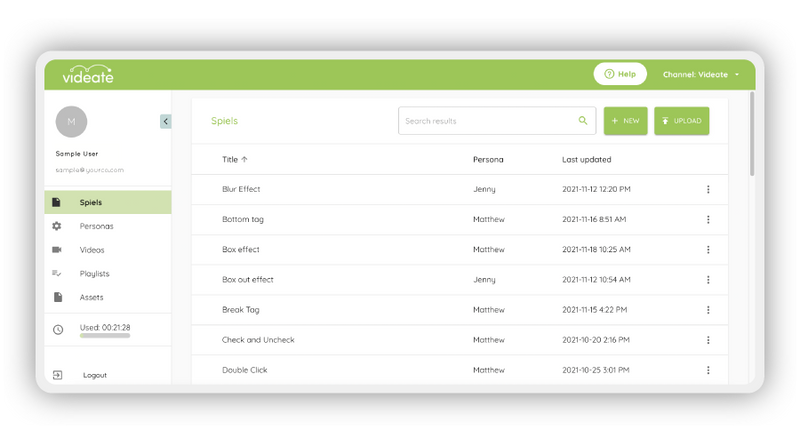 How it works
Create or Update your
Script
Upload a document or use our editor. All you need to do is write like a human, using words like "click on the Next button."
Watch Videate do its
Spiel
Videate's powerful Spiel engine gets to work, "reading" your script aloud, and following your navigation and instructions using AI.
You're Ready to Release
your Video!
That's it. Your video is ready to be posted to your hosting platform, support portal, Learning Management System, or wherever.
15 Years of Video Technology Experience
Patent-pending technology
TRUSTED by Fortune 500 companies
Smart Technology
Our patent-pending technology uses AI to analyze, infer and generate human behavior from documents and software
Far more powerful than a screen recording tool




Simple enough for any function, powerful enough for super users




Use standalone or integrate into your current tools and processes using robust APIs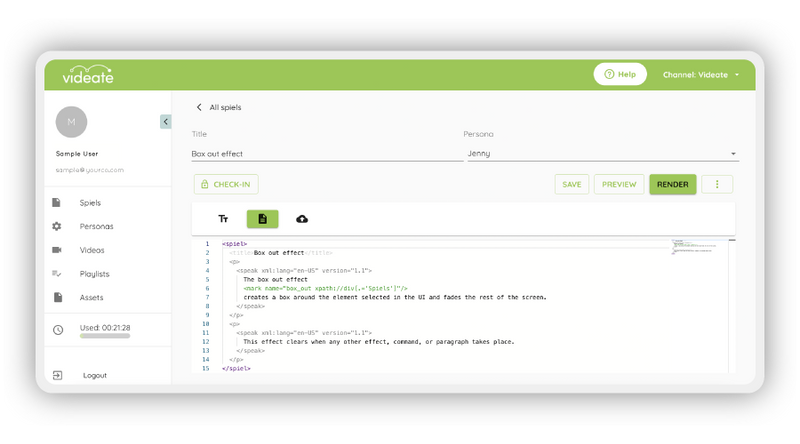 Efficient
Videate's platform uses text-to-speech to record new audio and can render fully synchronized video libraries in multiple languages in minutes.
Generate a new video just by changing the words on the script, using documents you already have


Update your documents using your current process, or leverage Github to change hundreds of videos at once


Generate videos in multiple languages, without having native speakers record new videos


Update your entire video library with every new release, previously unthinkable!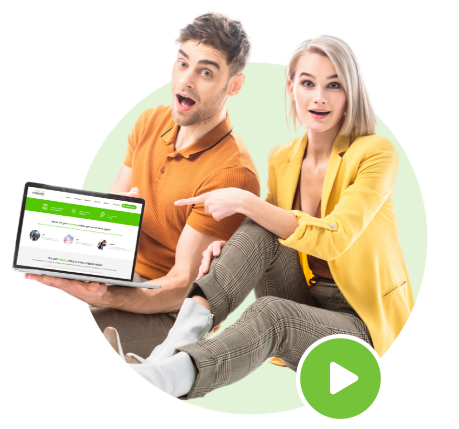 Low Cost
Videate renders hundreds of videos at a time, WITHOUT human interaction, lowering your costs and allowing you to scale your video production across more use cases
Utilize your team to create new video options


Generate videos in more languages


Create videos for sales, marketing, customer success and more with the update of a document.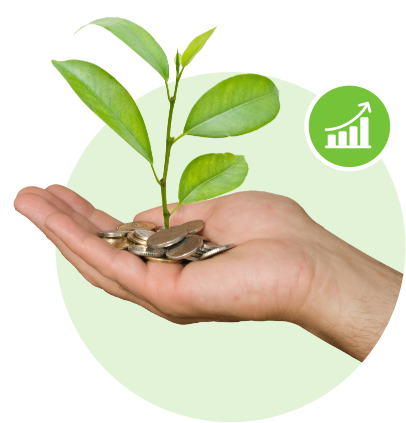 What Our Customers Say
Enterprise Software Company
I can now scale something that was considered unscalable by my boss.
Videate frees up our video experts so they can focus on high engagement and specialized videos.
Midmarket Software Company
The ability to cost-effectively produce videos in multiple languages is HUGE.
Global Enterprise Software Company
Videate took our existing tech docs and produced hundreds of how-to videos with minimal effort on our part.